I've been continuing with the paper cut outs recently and I've posted a few of them in my Etsy.
Feel free to check them out!
I'll be posting more pieces in there over the next few weeks.
I just finished this piece yesterday and it's for sale in the store! It's based off of Alice in Wonderland.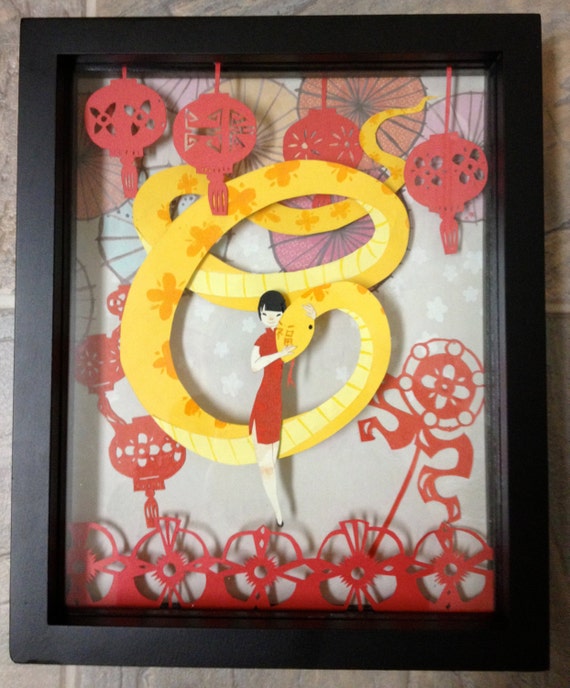 This piece from the Chinese New Year is also up for sale in the
store
.